Today we hade 2on2 with extraneous
PrO : Ult1mate, Buuuu
Exs : Oli, $hitbox
Their map was harbor, we started in Allies. It was a tie till 5-5 i think then we won it. This was my round ;-)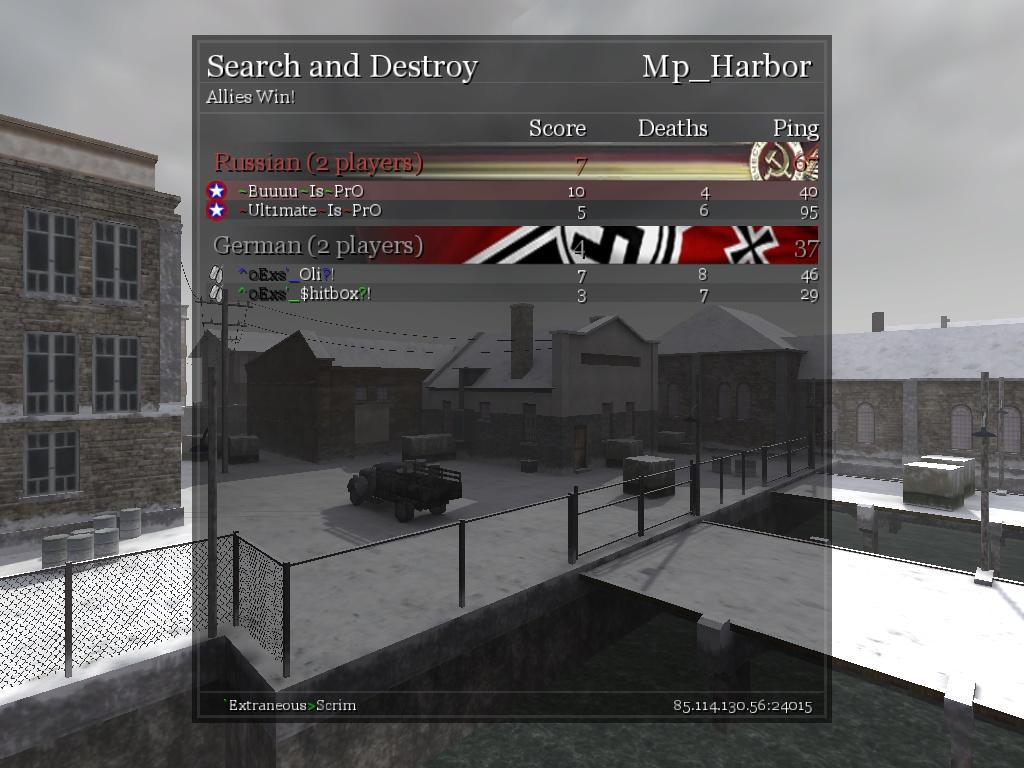 On Axis side it went till 6-6 where i lost 1v1 versus Oli, sorry for that guys.

Ulti played nice but me not rly.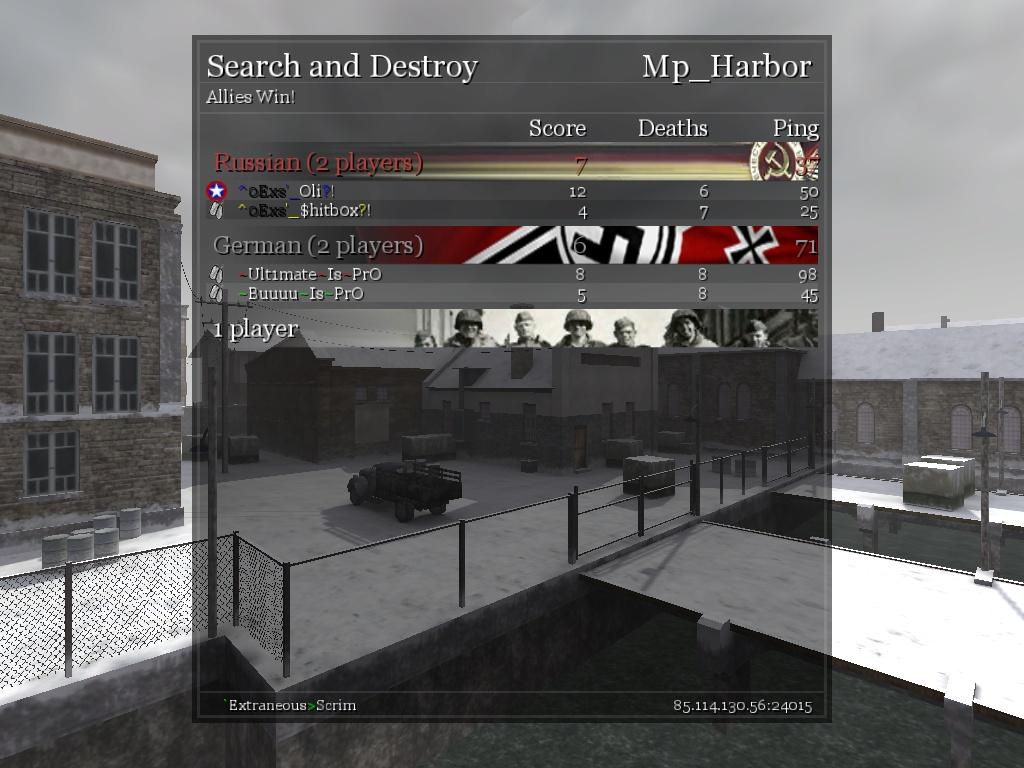 Our Map was ofc carentan. We started on Allies but lost this round. Sorry for no screenshot, fw continued too fast

After a little misunderstanding we continued on Axis side. There i brought the tie to its end. But with little bit luck cause ulti was afk (see ping) in last round. If i wouldnt got it there i would have had to play alone.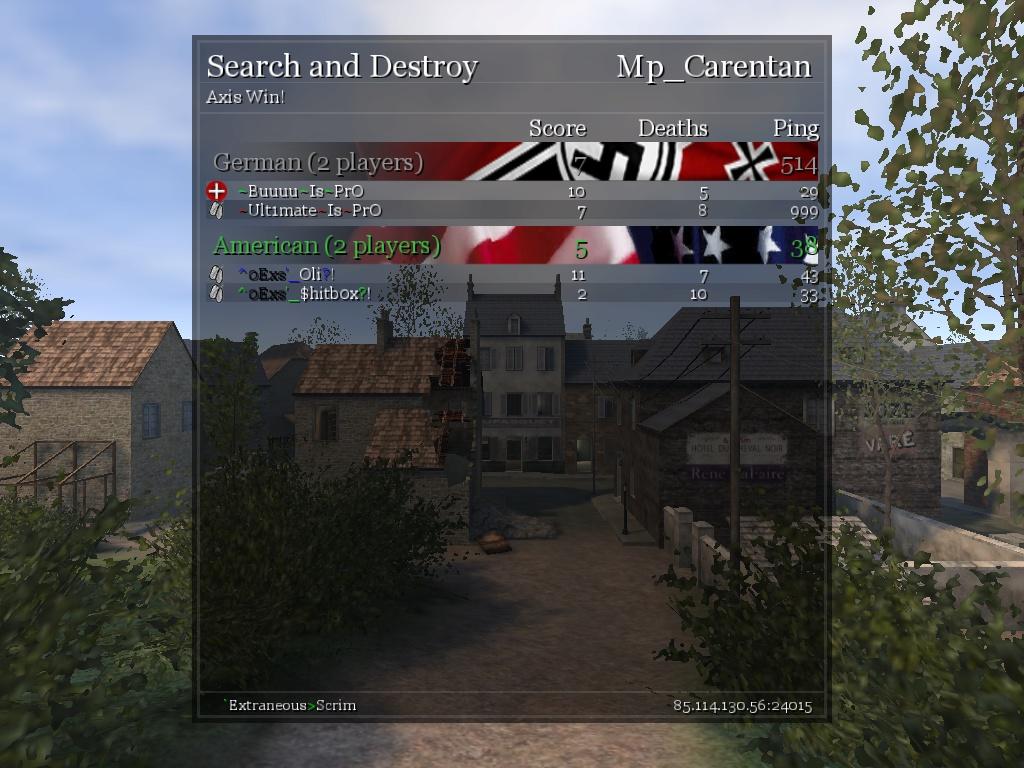 Final Score: Tie 2-2
All in all it was best funwar i ever played. Extraneous is nice clan, we ofc too

Hope we will have more funwars with them.
Buuuu